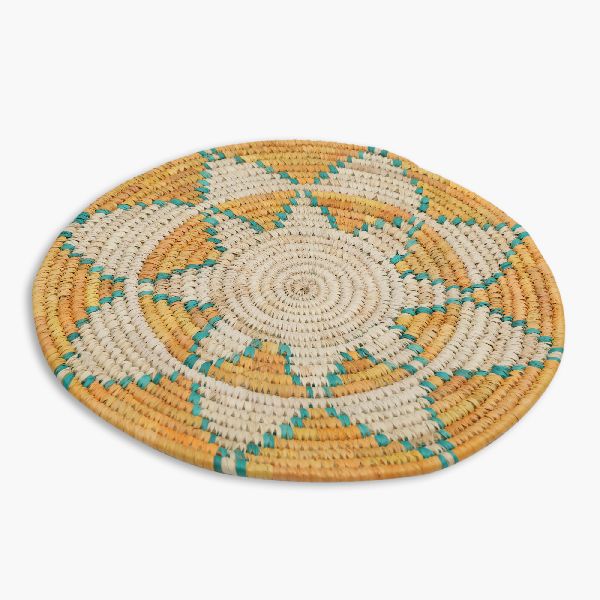 One of the most attractive features of artificial grass coasters that they require minimum to zero maintenance and renders an original grass look. Neither do you have to fertilize the grass present in the coasters or have to aerate them?
But the minimum maintenance that the grass coaster needs must be done and practiced efficiently, so it looks the best. And also, to help you make the most out of your investment.

Cleaning and Maintaining the Grass Coasters
The frequency of cleaning your grass coasters would depend upon your specific situation. For instance, if you have pets, children, or if your house is situated by the road, you might have to opt for regular cleaning of the synthetic grass.
During the rainy season, you can keep the coasters outside to allow the rain to wash it and you might not have to spray it with water frequently.

Weekly Grass Coaster Maintenance
Most of the homeowners would require to rinse down the artificial grass coaster per week. You can use a hard-bristled brush to remove the dust and other such debris that gets settled between the washings.

Monthly Grass Coaster Maintenance
Conducting a thorough and monthly artificial grass coaster cleaning can assist you to keep your coaster clean and new as you brought from the grass coaster exporter.

Performing a Monthly Grass Coaster Maintenance
• Get the dirt and dust removed with a stiff-toothbrush.
• You can also use a handled brush and use it to sweep against the grass's natural grain and make it stand erect.
To clean the debris and dust from the coasters, always rely on a stiff-bristled brush. But when using a stiff-bristled brush, ensure not to pick a steel-bristle brush. The brushes with steel-bristles can have your artificial grass damaged.

Why Clean Grass Coaster with Hard-Bristled Brush?
Cleaning your grass in this way is the best way to keep the upright position maintained. Always bear in mind that you might need to conduct this maintenance level frequently than if you have pets during winter when pollution is high. After a thorough cleaning of the grass coaster, you might realize that the grass is failing to stand erect, in particular regions, after a family is laying their hands on it. This is easy to fix, as you can use a handle brush to brush the natural grain. Routine grooming can also prevent matting and can also prevent your artificial lawn from compacting.

Removing Blood, Chewing Gums, and Spills from the Grass Coasters
The grass coasters are deserving of all the attention, which implies that there might be spillage of drinks, and or droppings of candy and chewing gums, the roughhousing might lead to severe damage. Artificial grasses are resistant to stain, which makes for spillage cleaning and another misshape easy.
You can rinse most of the spills with water. In the case of residues remaining even after hosing, you can utilize a mild and a natural soap with lukewarm water or a mixture of water and vinegar, which is also an amazing option for bacteria removal.
You can always summon a professional for a thorough cleaning. However, you can save money on a professional and prevent the damage of grass coasters through routine artificial grass coasters.
This entry was posted on January, 30, 2021 at 14 : 21 pm and is filed under Grass Coaster. You can follow any responses to this entry through the RSS 2.0 feed. You can leave a response from your own site.